Hyundai begins EV production in U.S. amid IRA woes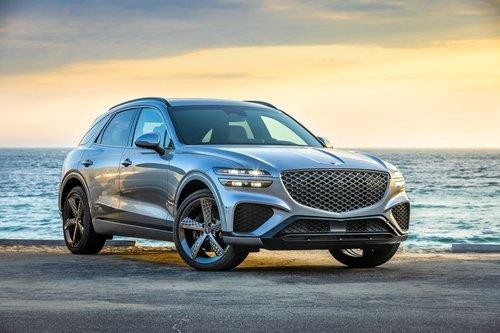 By Kyongae Choi, Yonhap News Agency - Hyundai Motor Co. said Wednesday it has begun production of an electric vehicle (EV) in the United States in response to the U.S. Inflation Reduction Act (IRA), which allows no subsidies for imported EVs.
On Feb. 21 (U.S. time), the South Korean carmaker started to assemble the Genesis GV70 SUV in its Alabama plant to receive U.S. government subsidies for EV purchases by local customers, a company official said over the phone. The GV70 is the first all-electric model produced by Hyundai Motor and under the independent Genesis brand in the Alabama plant.
The IRA, signed into law by U.S. President Joe Biden in August, gives up to US$7,500 in tax credits to buyers of electric vehicles assembled only in North America, sparking concerns that Hyundai Motor and its smaller affiliate Kia Corp. could lose ground in the U.S. market, as they make EVs at domestic plants for export to the U.S. The EV production in Alabama comes before Hyundai Motor Group kicks off the construction of its dedicated EV plant in the world's most important automobile market.
In May last year, Hyundai Motor Group announced it will invest $5.54 billion to build an EV and car battery manufacturing plant in Georgia as part of its electrification push. The group plans to start construction on the 300,000-unit-a-year EV and battery plant in Georgia in the first half of this year, and begin production in the first half of 2025. Hyundai Motor plans to roll out 17 EV models by 2030, including six Genesis models, with Kia scheduled to release 14 EVs by 2027. Hyundai and Kia aim to sell 3.23 million EVs, including 840,000 units in the U.S., in 2030 to account for 12 percent of the global EV market.
Their EV plans are in line with the Biden administration's drive to attract more investment in EVs and generate more jobs in the industry. The U.S. government aims to increase the sale of EVs to account for half of the vehicles sold in the U.S. by 2030.
Source: https://en.yna.co.kr/view/AEN20230222009600320?section=economy-finance/economy