Delta to Launch New Nonstop Service from Seoul to Portland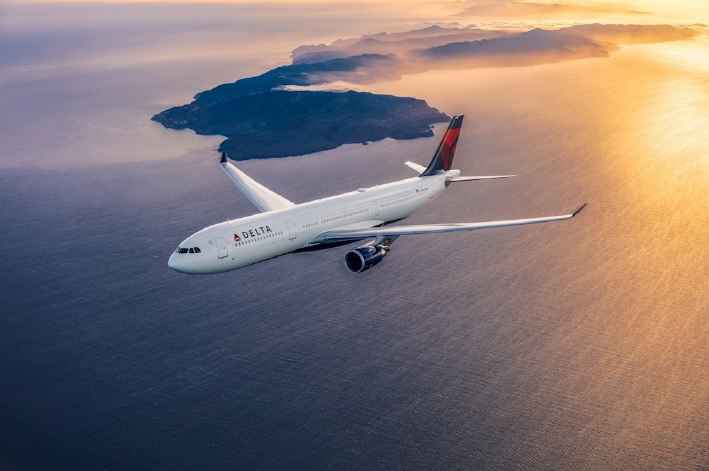 SEOUL, April 21, 2021 - Delta Air Lines, along with its joint venture partner Korea Air, will launch a new nonstop service from Seoul-Incheon International Airport (ICN) to Portland International Airport (PDX) in September 2021.
The new service will be operated three times per week on the 234-seat Airbus A330-200 with Delta One full-flat beds, Delta Comfort+ and Main Cabin service. Through our joint venture with Korean Air, Delta's new service from Portland, Oregon, to Seoul will enable connections to over 80 destinations throughout Asia with just one stop. The route will offer the fastest connection from PDX to the largest corporate and leisure markets in the region.
Flight Schedule (IATA Summer 2021):
Route

Flight

Departure

Arrival

Operating Days

Effective Date*

ICN-PDX

DL277

19:30 p.m.

14:25 p.m.

Tue, Fri, Sun

Sept. 10, 2021

PDX-ICN

DL278

12:35 p.m.

17:05 p.m.

(next day)

Mon, Thurs, Sat

Sept. 9, 2021
*The launch date is subject to change due to evolving travel restrictions, government authorization and demand.
​
"As we celebrate the 3rd anniversary of our joint venture with Korean Air, we are excited to be adding a new U.S. destination to our ICN hub in Korea. Portland is one of the most dynamic West Coast destinations in the U.S. and Delta is the largest global carrier at PDX," said Matteo Curcio, Delta's Vice President – Asia Pacific. "Combined with the extensive connectivity of Korean Air's Asia network, customers will enjoy this new direct operation to/from ICN.
​▶ Delta is welcoming customers with new travel experiences – all while enhancing the Delta CareStandard health and safety commitment the airline has become known for during the pandemic. Delta's new Travel Planning Center, which includes an interactive map to search by price or destination type, is a one-stop guide to manage travel restrictions, testing requirements and everything else along the journey.
​▶ Customers have more flexibility than ever to plan and rebook their trips with an industry-leading travel credit extension for all tickets expiring in 2021 and all tickets purchased in 2021 through Dec. 31, 2022.
▶ Each flight counts for more with industry-first Status accelerators – like SkyMiles Members earning more toward Medallion status on nearly every Delta flight, including Award Travel.
Seat-back entertainment and a wealth of film, television, music and more will be available for all customers. Delta also recently announced plans to bring high-speed Wi-Fi onboard in 2021 – a key step in offering free Wi-Fi in the future.
###
델타항공은 대한항공과 인천(ICN)- 포틀랜드(PDX) 직항노선을 신규 취항한다고 21일 밝혔다.
9월 10일 첫 운항 예정인 인천-포틀랜드 신규 노선은 주 3회 일정으로 운항되며 프리미엄 객실인 델타원과 델타 컴포트 플러스 및 메인 캐빈 객실이 마련된 234석의 A330-200 항공기가 투입될 예정이다.
대한항공과의 조인트벤처 파트너십을 통해 해당 노선 이용 시 인천에서 한 번 환승해 오리건 주 포틀랜드에서부터 아시아 지역 80여개의 도시에 닿을 수 있게 된다. 해당 노선은 아시아 지역의 주요 비즈니스 및 관광 도시들과 포틀랜드간 최단 시간 비행서비스를 제공한다.
마테오 쿠시오(Matteo Curcio) 델타항공 아시아태평양 부사장은 "대한항공과의 조인트벤처 파트너십 3주년을 맞이하는 올해 인천 허브 공항에 신규 취항지로 포틀랜드를 추가하게 되어 매우 뜻깊게 생각한다"며 "고객이 인천과 포틀랜드를 오고 가는 새로운 직항 노선 서비스를 편리하게 이용할 수 있을 것"이라고 말했다.
한편, 델타항공은 신규 항공편 기내에서 좌석 뒤 스크린을 통해 영화, TV, 음악 등 다양한 엔터테인먼트 콘텐츠를 제공할 예정이다. 올해 기내 고속 와이파이를 도입을 시작으로 향후 무료 와이파이 서비스 또한 계획하고 있다.
​
​
​