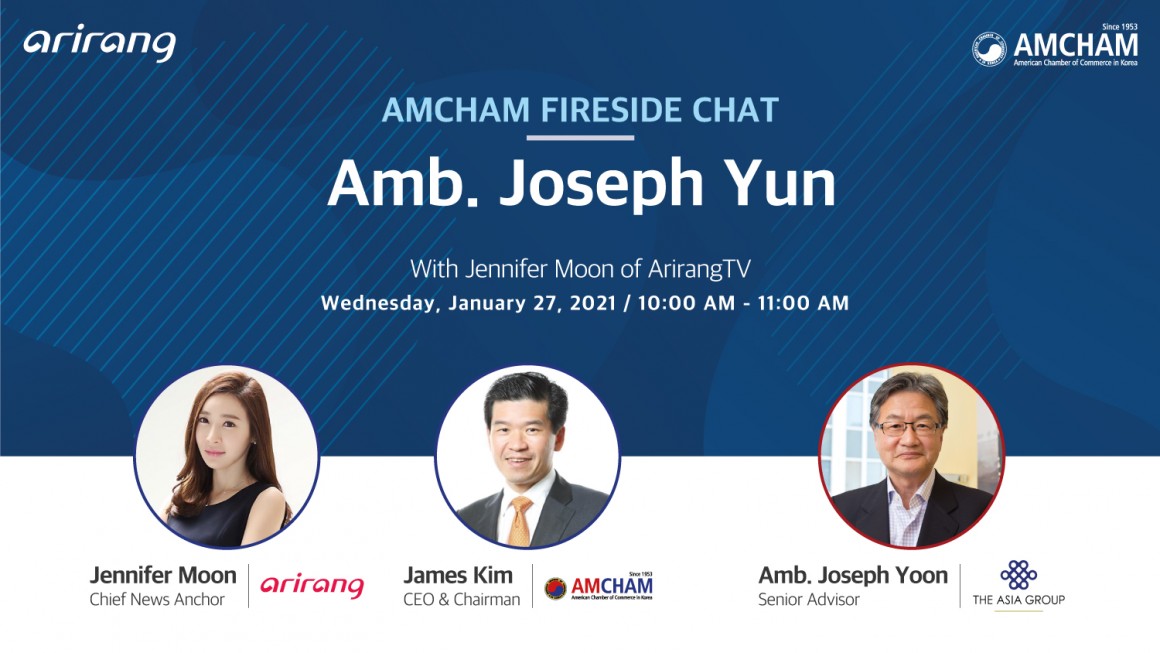 January 27, 2021 – The American Chamber of Commerce in Korea (AMCHAM) with Arirang TV hosted the Arirang Special Live with Ambassador Joseph Yun, in place of the 10 am morning news. President Joe Biden's Administration is expected to bring profound changes to U.S. foreign policy, especially in the Indo-Pacific region. As one of US's leading experts on East Asia policy, Joseph Yun will share his insights on the personnel, priorities, and interests that will shape the Biden Administration's foreign policy and explore the implications for the Korean Peninsula.​
About the Speaker
Amb. Joseph Yun
Ambassador Joseph Y. Yun is a Senior Advisor at The Asia Group. Widely recognized as one of the leading experts on U.S. relations with North Korea, as well as Washington's broader approach to the Asia-Pacific, he brings over three decades of insights and expertise to bolster the firm's Korea and Southeast Asia portfolios.
Ambassador Yun previously served as the Special Representative for North Korea Policy from October 2016 to May 2018. He played an instrumental role in reopening the "New York channel," a direct communication line with officials from Pyongyang. During this time, he concurrently held the position of Deputy Assistant Secretary of State for Korea and Japan, responsible for all aspects of bilateral relations with the two treaty allies.
Miss a Webinar?